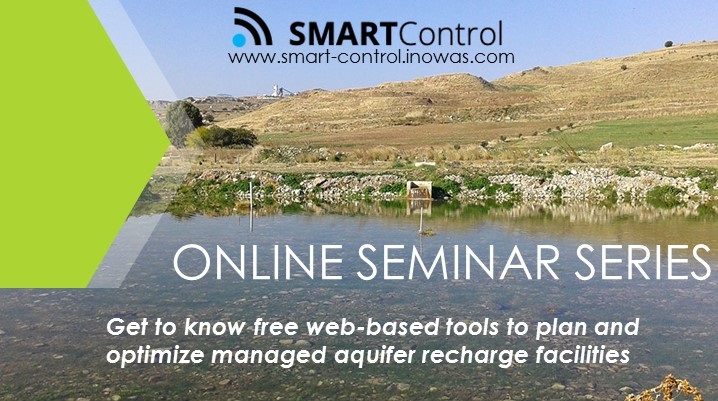 The developed web-based tools within SMART-Control will be presented in three online seminars. The tools can be used to analyse various processes occurring during managed aquifer recharge (MAR) and simplify the save and sustainable operation of MAR facilities.
Initial risk assessment of MAR systems
Real-time monitoring of MAR systems
Groundwater modelling and scenario analysis
Please register using the provided link.
Download the flyer to spread the word, we are looking very forward to meeting you at our seminars!